there are some great Australian Plants that can be used for Christmas trees, that can survive happily in a container to be moved inside for decorating.
The first plant is the Casuarina glauca "Greenwave" which grows to only 2 metres in height and naturally grows into a ball, is a dense Evergreen shrub that can easily be pruned into a conical shape.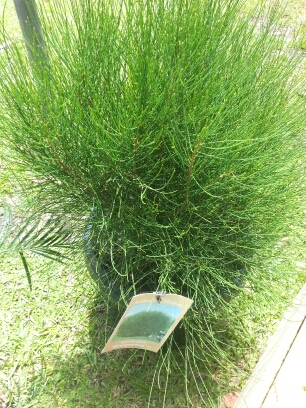 I recommend the 300mm pot size which is closest to full height.
Another great plant is the Daintree pine which is slower but has that conical shape.
Another great plant is the Graptophyllum ilicifolia or "Mount Blackwood Holly" which has a massof red shiny flowers in December, and makes a great replacement for Holly.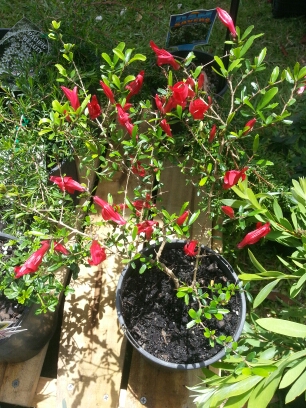 Graptophyllum excelsum "Letter Leaf" grows to 1.5m – 2m tall and does not have the distinctive Holly leaf.