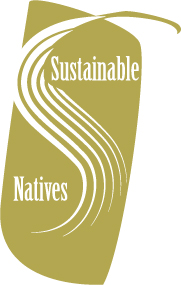 Sustainable Natives is a Wholesale Native Plant Nursery located in Somersby, NSW.
Contact us on
Mobile: 0415465162
Mobile: 0414557581
Home: 02 43721554
Currently Sustainable Natives will be available for the public to purchase plants at the following markets;
Berowra
Berowra Community Markets –
Berowra Uniting Church, 4-6 Alan Road, Berowra Heights. – 8am – 1pm
Wollombi Easter Markets – Location: Wollombi NSW 2325
22 Apr 2019 – 8am – 2pm
Visit historic Wollombi on the holiday Monday of each long weekend (Easter, June and October) and on Australia Day for Wollombi Markets. With over 100 stalls, including local produce and crafts, plants, clothes, tools, bric-a-brac and much more. Wollombi Markets attract thousands of visitors to the beautiful countryside of the Wollombi Valley in Hunter Valley Wine Country. Wollombi is just over an hour from the outskirts of Sydney and Newcastle and 30 minutes from Cessnock
hope to see you there, and if you require a special order – please call and we can bring it to the markets closest to you.
We set up our business to primarily fill the gaps in native plants not available from larger nurseries.
A lot of plants we grow are not from orders, so it is our passion for maintaining the bushland in and around Sydney, on Hawksbury Sandstone that drives us.
We are currently open for landscapers and trade enquiries.
We specialise in Australian plants to use in Japanese style gardens.
We offer discounts to members of the Australian Plants Society.
Australian Plants attracts birds, and other native fauna back to the property.
The plants help in reducing strong light to your house, can provide shade and a nice microclimate both in summer and winter, and can smell beautiful – especially fragrant is the Boronia serrulata or Sydney Rock Rose – a real stunner and one of the best smelling plants I know of.
This beautiful plant is very scarce now, but we are working on propagating a lot of these so that they can again be enjoyed by a lot of fellow gardeners.
There are a lot of endangered plants around Sydney which most people are not aware of, and these include the Sydney Bluegum believe it or not, mainly because the natural environment is being reduced, and underscrubbing causes lots of problems to eucalypts.
If you are interested in starting up a native Australian Garden, and would like a landscape plan – give me a call, I have produced many DA drawings for Council.

Sustainable Natives is a member of the NGINA (Nursery & Garden Industry, NSW & ACT Ltd)